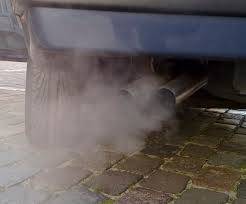 We offer a wide range of exhausts and exhaust repair services for all vehicles in and around the Ashford area at really competitive prices.
We carry large stocks of all major manufacturers, however if we don't have your particular exhaust in stock we can normally get it here within the hour. To find out more, or to get a quote, please call us on 01233 664844
Exhaust repair at J A Car Services
All main exhaust manufacturers catered for
We fit exhausts to virtually all makes or car, van and light commercial vehicles
All exhausts and catalytic converters come with a manufacturers guarantee
Exhaust problems – What to look out for
If you do think you are having any of the following issues with your exhaust feel free to give us a call.
Smoke coming from the exhaust
The exhaust seems louder than normal
You keep hearing random knocks and rattles from the under your car
The exhaust has become detached from your car
The exhaust system is constantly in use whilst driving and at times, will reach temperatures of over 1000 degrees centigrade. While also performing a multitude of tasks such as silencing noise, preventing gas leakage into the passenger compartment and contributing to maximum engine power with minimum fuel consumption.
This makes it one of the hardest working components on a vehicle which is why it's a good idea to check your exhaust system for problems every year or 6000 miles whichever comes first.
Exhausts corrode from the outside in and from the inside out. External corrosion is worsened by weather conditions particularly when salt is spread on the roads in winter.
Internally, acids produced during the combustion process normally pass through the exhaust system as gas, but on short journeys exhaust system temperatures are lower allowing the gas to condense on the inside walls, forming a very acidic liquid which attacks the insides of the exhaust system.